"This week's question: If you were a high school English teacher, what five books would you put on your reading list?"
Ooooh, this is a brilliant topic! I don't know that I can restrain myself to just five!
I would want people to read for pleasure, primarily, and I don't like how the education system forces books on people and makes them hate reading. The classics that are read in schools are definitely not for everyone. A lot of young adults would probably find them dull and boring, and associate them with schoolwork. And then associate all of those things with reading. 😦 So inspiring a love of books and showing that they have  the freedom to choose and explore their own reading tastes and identities would be my approach to this one. I hope the books I would suggest as places to start, would achieve this, as well as other things.
1.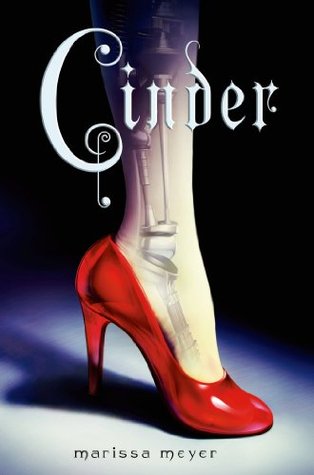 Cinder is the most surprising book I've read in a long time. I didn't think I would like it; didn't think it was my thing. I tried it and was completely blown away. It's now a favourite of mine and I still can't believe how much I liked it. I would hope this book would show students that trying new things can and does pay off. Also that books can surprise you and are worth the effort.
2.
The Hunger Games by Suzanne Collins
I'd suggest this one because it shows you that it's ok to be broken. It also demonstrates how strong a person is capable of being. It shows you that books can have tears, laughter, friendship and love, as well as action and danger. It shows you that you are capable of fighting for what you believe in and not letting people walk all over you.
3.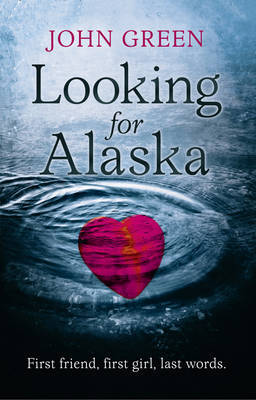 Looking for Alaska by John Green
Looking for Alaska explores the idea that people are not always what you expect. Everyone is fighting a war; some of those wars have a bigger impact on the person they're held within than others. Someone with a smile on their face might be broken inside. It teaches you to be careful, kind and considerate. You just never know what someone is going through and what effect on them you might have. People are fragile; be gentle.
4.
The Hobbit by J. R. R. Tolkien
So if I had to pick one book that was my number one favourite it would be this one. (Although I'd try by any means necessary to get out of choosing just one favourite!) I'd suggest The Hobbit to a student in the hope of inspiring a love of epic fantasy, but I would also hope that they learn something from this one too. The Hobbit, to me, is a story of the underdog. The guy who doesn't plan on making a big splash, but is thrown in at the deep end anyway and finds that he fits there perfectly. It's a story of the "little guy" realising that he is just as valuable and just as capable as the "big guys".
5.
Ketchup Clouds by Annabel Pitcher
This one, I would suggest because it is haunting and beautiful. I would want this book to show students that books can be art; that books can be heart-wrenching. Ultimately, books can be powerful; books can change you. Books are worth reading.
So as you can see, a mix of genres, purposefully – I would encourage exploration and the art of trying a little bit of everything until you find you. How do you know if you like contemporary fiction if you don't read a bit of it? How do you know epic fantasy bores you if you've never read it? I've surprised myself with what I like and dislike over the last year or so. I've explored all kinds of genres, authors, series'… In trying lots of things and seeing what I think and feel about it, I'm finding pieces of myself.
Which books would you recommend to high school students? How do you feel about what's currently offered to them at school? Which books did you have to read? Did you like them?