This week's theme is the top ten books you've read so far this year, and while ten popped out at me pretty easily, another ten in my book log caught my eye as well. I've been really lucky with my books this year – I have read a lot of good stuff.  I've read 92 since New Year's Day. So choosing just ten that really shone was a toughie. But here they are, with some mild cheating. *cough*
I made a half-hearted attempt at putting these in some kind of order, but it hurt too much. Let's just say I love all these books, and as I read widely, I don't like to compare Green-lit with fantasy, or dystopia with MG fantasy. So that's my excuse for not picking a winner. Yeah. That works. *runs away*
Starting with the "typical" ones:
The Fault In Our Stars by John Green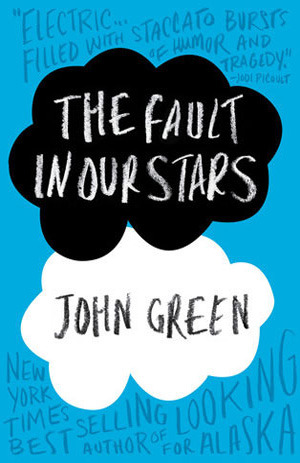 I am betting that this will be on A LOT of lists today, especially with the recent movie release. I almost feel bad for being such a fan of this, but it just wasn't at all what I was expecting and it genuinely did blow me away. I always said I'd never read it because of the cancer stuff, but I did in the end, and I am so glad I did. I loved it for the characters. The characters minus their cancer. Just, who they were without the medical label.
Looking For Alaska by John Green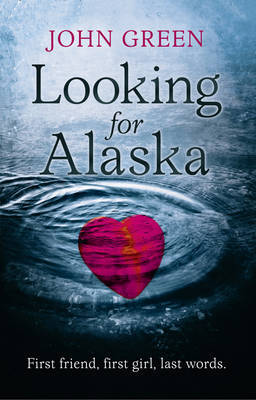 I know, I know, but this one means a lot to me because of reasons. It was my first John Green as well. Even TFIOS didn't top this one for me. Except on this list. Because it's physically second, but not actually second. I feel better now.
City of Glass by Cassandra Clare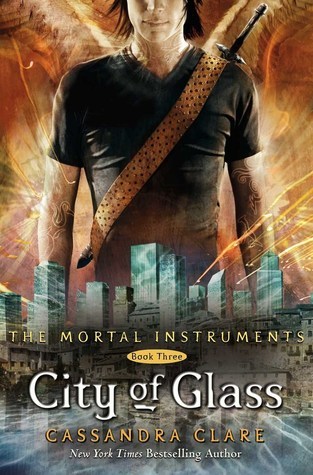 This is book 3 in the Mortal Instruments series. I haven't read book 6 yet (please no spoilers!), and this one is still my favourite. I read the prequel trilogy last year which is why none of those are on this list, as I love Infernal Devices  more than I love TMI.
The Hunger Games by Suzanne Collins
I just read this a week or two ago, and saw the film for the first time on Sunday. It grew on me, a lot, after I finished it. This book means a lot to me, and I need to bug the library for the rest of the trilogy.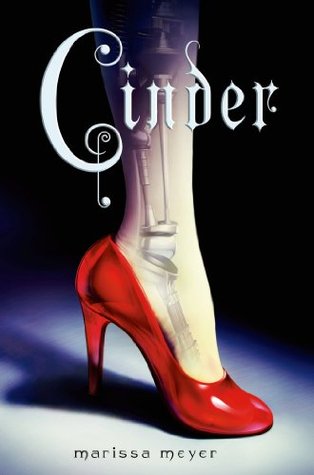 WHY did I take till June 2014 to read this? WHY? I also read one of the four novellas and have two others to read.
Daughter of Smoke and Bone by Laini Taylor
This book means so much to me and I find myself reluctant to read the next book in the set, because I don't want it to end. But that's the good thing about books, right? THEY NEVER REALLY END! You can time travel to the beginning of the story and start all over again! And the poor characters you're reading about are forced to live in an endless loop of repetition. *evil laugh*
And now, the semi-typical ones (if you follow my blog, you'll have seen me blathering about these books before, because I just do not shut up about them; hence semi-typical – they're typical for me!):
Transparent (and its sequel Blindsided) by Natalie Whipple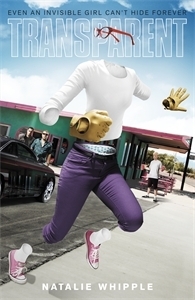 If anyone knows if there will be more in this series, please tell me!
The Forbidden Library by Django Wexler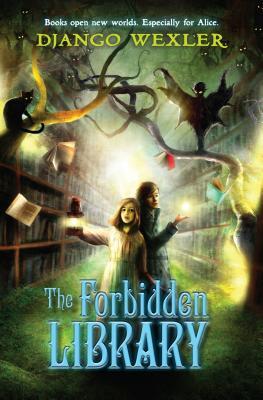 Here's my review, in case I haven't fangirled about this one enough yet. 🙂
And now we come to the not typical (I think), books. I mean look at all those bestsellers that everyone and their mother is raving about! I am such a sheep… Although, in my defence, a belated sheep. A lot of these books are from ages ago. I'm just getting to all the mega sellers of the last bazillion years. I haven't even read Divergent yet BUT that isn't my fault. I would have read it by now if the library had more than three copies and the whole entire world hadn't requested it before me.
The Magician's Apprentice by Trudi Canavan
So I know Trudi Canavan is a major author, but this isn't one of her newer books. It's a prequel to the Black Magician trilogy. It's a massive book with awesome worldbuilding and characters I adored. Perfect!
Swimming at Night by Lucy Clarke
So my copy was called The Sea Sisters, but that isn't listed on Goodreads. But I loved this one. I thought it was predictable in places, but I totally didn't get the ending until I was reading it. It's part character growth and relationships, part mystery and part emotional issues. There's also romance and lots of travelling.
If you're still reading, thanks for staying with me through all my boringly typical best books 🙂 Any books you've also loved? Did you hate any of these? What's on your top ten? Plan on reading any of my top ten soon? Let me know!